With over 80+ years of combined business ownership experience, our staff understands firsthand today's challenges that business owners face. All our associates have a broker, associate broker, or salesperson real estate license issued by Pennsylvania's Department of State, Bureau of Professional and Occupational Affairs.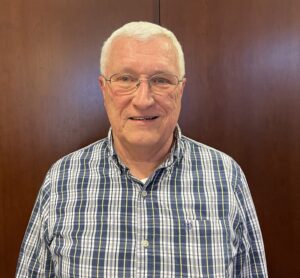 William "Bill" Knoch
President/Broker of Record
As a retired Lieutenant Colonel, after twenty years of continuous service from the United States Army, Bill brings over forty-five continuous years of strong leadership and management performance in all facets of acquisition, management, and operations. He has held command positions of increasing responsibility at the Platoon, Company, and Battalion levels. As a Regular Army Officer, his career concentrated on assignments in the Finance Corps and Military Comptrollership (Military Occupational Skill (MOS) 44A45) requiring extensive resource management, financial analysis, accounting, budgeting, customer service, logistical operations, and employee development experience.
Bill owns and operates Keystone Business Ventures, Inc., a certified business valuation, merger, acquisition, and strategic advisory firm which markets over $150 Million in assets every year. Market segment spans Pennsylvania and surrounding states with three acquisition advisors ranging in varying degrees of business ownership, sales, and consulting skills. He operates a commercial real estate company to compliment the sale of businesses. Keystone provides business consultant services (e.g., exit and succession planning, strategic business improvement, and commercial real estate investments) to clients on an as needed basis. The firm specializes in certified business, machinery, and equipment appraisals and confidential acquisitions, mergers, and sales with a target market of companies between $1M and $20 M in revenue.
Educational and Professional Qualifications:
Certified Machinery and Equipment Appraiser (CMEA) designation awarded from the National Equipment Business Builders (NEBB) Institute in February 2021.
Business Certified Appraiser (BCA) designation awarded from the International Society of Business Appraisers (ISBA) in March 2017.
Certified Valuation Analysts (CVA #992544) designation awarded from the National Association of Certified Valuators and Analysts (NACVA) in December 2013. (In 2008 the National Commission for Certifying Agencies (NCCA) granted accreditation to NACVA for its CVA designation for demonstrating compliance with NCCA Standards for the Accreditation of Certification Programs.)
Certified Business Appraiser (CBA #10852) designation awarded from the Institute of Business Appraisers in June 2013.
Licensed as a Pennsylvania Real Estate Broker, 1999
Licensed as a Pennsylvania Real Estate Salesman, 1996
Graduate of the U.S. Army Command and General Staff College, (a ten-month management and leadership course for mid-level executives) Fort Leavenworth, KS 1991
Master of Business Administration, with a concentration in Contracting and Acquisition, Western New England University, Springfield, MA, 1986
Graduate of the Military Comptroller's Course , Fort Benjamin Harrison, IN 1979
Graduate of the Finance Officer's Advance Course, Fort Benjamin Harrison, IN 1979
Graduate of the Finance Officer's Basic Course, Fort Benjamin Harrison, IN 1976
Bachelor of Science in Finance, Gannon University, Army ROTC Scholarship Recipient, Erie, PA, 1975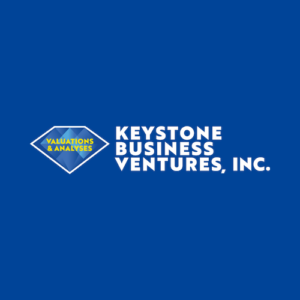 Michael Roan
Michael resides in Loyalsock Township with his wife and four children. Michael graduated from Williamsport Area High School, Erie Business Center, and Edinboro University where he earned an associate degree in Business Administration / Sales and Marketing and a Bachelor of Arts Degree in Business Economics. He represented the United States of America at the 1975 Boy Scout World Jamboree in Lillehammer, Norway, and earned the Eagle Scout award in 1979. Michael has been a member of the Trout Run United Methodist Church since 1978 and is a 30-year member of the Ralston Hunting Club.
Michael began working for Roan, Inc. Auctioneers in 1982 and launched the real estate auction division in 1994. Beginning in 2008, Michael began studying the Natural Gas industry by traveling to the North American Prospecting Exposition in Houston, Texas. In 2017, Michael left Roan, Inc. to launch Roan Real Estate, a real estate auction company.
Michael's work has ranged throughout Pennsylvania for over 40 years. He brings experience and relationships with businesses and landowners from all over the country.
Michael's experience lends itself well to the goals of Keystone Business Ventures as he is able to provide insight into the business operations of small businesses in this rural tertiary market.
Educational and Professional Qualifications:
Associate Real Estate Broker, Keystone Business Ventures 2002-Present
Managing Partner-Roan Realty's 14 houses, 1986-2000
Rebuttal Witness for Inflection Energy
Real Estate Salesperson
Experience:
$88,949,264 in total sales since 1980
Real estate clients include PA DEP, YMCA, Penn College, Jersey Shore, Mifflinburg, Troy, and South Williamsport School Districts, Fishing Creek Township, Columbia County, McHenry Township, Jersey Shore State Bank, Citizens and Northern Bank, First National Bank, Susquehanna Bank, Muncy Bank and Trust, and M&T Bank.
Manages the real estate auction division of Letteer Brothers Auction Company, Benton, PA
Owner of Michael's Advertising
Owner of Roan Racing, a Super Sprint Car Team
Volunteer:
Salvation Army
American Cancer Society
Multiple Sclerosis Society
Trout Run Volunteer Fire Company
And many more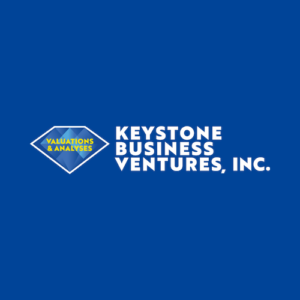 Matt Barone
Matt Barone joined Keystone Business Ventures in 2018 as a Merger and Acquisition Advisor with the goal to assist small business owners.
Matt brings a diverse background with experience in business-to-business sales across many different industries. This experience has taught Matt what it takes to identify and connect with buyers and sellers. As a startup business owner himself, Matt opened and operated a wholesale bread bakery. Matt worked with Bill Knoch of Keystone Business Ventures setting up the financing and business model for the bakery.
Matt is excited about the opportunities that Keystone Business Ventures can create in the merger and acquisition community. These opportunities can benefit small businesses, developers, and investors alike. As Matt often says, "the market is poised for growth and transition in all industries."
Educational and Professional Qualifications:
Represented both buyers and sellers in over $10 million in Commercial Real Estate transactions
Licensed as Pennsylvania Real Estate Salesperson, 2018
Bachelor's Degree in Philosophy, Lycoming College, 1994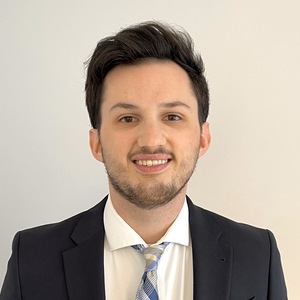 Charlie Overmoyer
In 2020, Charlie joined Keystone full-time after completing an internship with them in 2019. As a business professional holding the certifications of a Certified Machinery and Equipment Appraiser, a Certified Valuation Analyst, and a licensed Pennsylvania Real Estate Salesperson, Charlie possesses the expertise to assist business owners at every stage of their journey, from business acquisition and growth to eventual sale.
Charlie is located in New Oxford, PA, and concentrates on providing our comprehensive range of services to clients in Adams, Cumberland, Dauphin, Franklin, Lancaster, Lebanon, and York counties. These services encompass Commercial Real Estate Advisory, Certified Machinery and Equipment Appraisal, Certified Business Valuations, and M&A Advisory.
Educational and Professional Qualifications:
Certified Valuation Analyst (CVA) designation awarded by the National Association of Certified Valuators and Analysts (NACVA), 2022
Certified Machinery and Equipment Appraiser (CMEA) designation awarded by the National Equipment Business Builders (NEBB) Institute in February 2021.
Licensed as Pennsylvania Real Estate Salesperson, 2020
Bachelor's Degree in Quantitative Economics, Lycoming College, 2020